2017 Blanton Collier
Award Winner:
1964 NFL World Champions Cleveland Browns
Award Celebration at:
The Lexington Opera House
Lexington, KY
June 23, 2017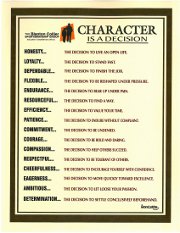 Character is a Decision

Induction of Blanton Collier into the Kentucky Pro Football Hall of Fame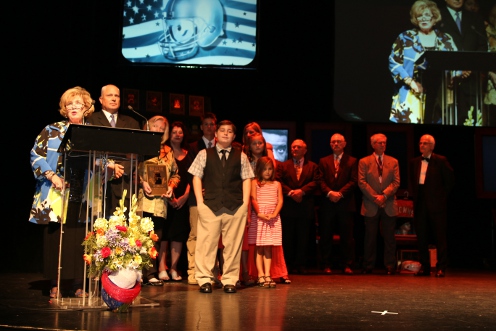 Kay Collier McLaughlin, the Collier family and a group of coach Blanton Collier players receiving coach Collier's award on June 24, 2016 for being inducted in to the Kentucky Pro Football Hall of Fame.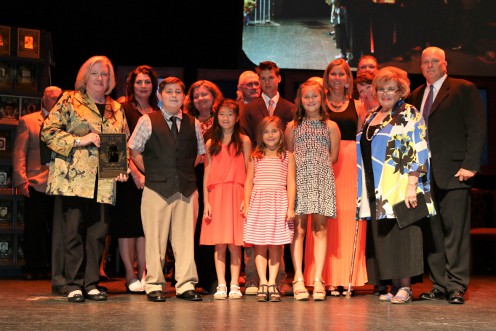 Coach Blanton Collier's family attending his induction in to the Kentucky Pro Football Hall of Fame.
Video of Blanton Collier for his induction in to the Kentucky Pro Football Hall of Fame on June 24, 2016 with commentary by Cleveland Browns NFL Hall of Famer Jim Brown, one of coach Collier's players.
---
"Closer to my heart…": That's Blanton Collier
Good guys DO win…on the field, and in life.
IF Hollywood or ESPN ever decides to show the good guys on the big screens, they'd do well to start with the story of Blanton Collier…a sure winner in the fascinating life-tale category.
Take a man who played midget football at tiny Georgetown (KY) college, where he was known as "Brainy" and find him on the windswept sidelines of the NFL, defeating the likes of Vince Lombardi's Packers and George Halas/ Bears –AND Don Shula's Baltimore Colts to win the 1964 World Championship (pre-Super Bowl.) If you're thinking, "No way!), think again-it's a true story, of a small town Kentucky math teacher who coached five sports and was hours away from an earned Doctorate in Educational Administration when World War II found him enlisting in the Navy to serve his country.
Had either technology or medical testing been what they are today, the story might have written itself differently. But in the early 1940's, men were called out for sea duty on a loud speaker that crackled with static as the names were read. Blanton Collier was called into the Commander's officer and asked why he was at the base. "Because I was assigned here, sir," he replied. Collier's name had been called for sea duty—and he hadn't heard it—so he was packed off to Great Lakes, Illinois Navy Hospital where testing revealed he had less than 30% hearing ability.
Was it a stroke of good luck in the middle of bad news? Destiny? Blanton Collier learned, on his arrival at Great Lakes, that Paul Brown was coaching the Navy football team, which was stationed at Great Lakes. Each afternoon, the sailor from Kentucky, on an out-patient basis at the hospital, skipped supper and sat on a fence, sometimes eating a package of crackers, while he watched football practice and took notes in a small notebook.
His presence did not go unnoticed by Paul Brown, who sent his commanding officer to check out the guy on the fence. He might be a spy from army, Brown thought.
The Commanding Officer made a quick assessment and told Brown, "You better hire this guy. He knows more football than you do."
So the high school coach from Kentucky joined the coaching staff of the Navy team, and continued his treatments at the Navy Hospital. In the meantime, the ship he should have been on was bombed. There were no survivors.
Collier had been as well-known in Kentucky for his basketball teams as for his football teams, and scouted for both Bear Bryant and Adolph Rupp. It was widely assumed that when he returned from the service, he would complete his doctoral studies, assume a faculty position and when Rupp retired, be named his successor.
But Paul Brown was not going to let that happen. Already hired to coach the new All-American Conference franchise, The Cleveland Browns, Brown hired Collier to become his top assistant. His assignment? Teach Otto Graham the t-formation, and design a film study to grade the players. Graham, one of the most successful quarterbacks in NFL history, credited Collier with "teaching me everything I know." The film study Collier developed is, according to former NFL player and coach Dale Lindsey, "why coaches now work all year." The comprehensive study, which broke assignments down by position, and the smallest increments of body parts and actions, it remains the model for grading players in use today. Collier also became known as "the 12th man in the huddle." At Cleveland Municipal Stadium, Collier was assigned to the press box high above the field, where he could observe the plays unfold, and call plays down to the bench, which Brown then relayed to Graham by his infamous "messenger guards."
When "Bear" Bryant left the University of Kentucky for Texas A. and M., after discovering he could not live with some of the rules he had established during his tenure there (recruiting only Kentucky players in a state that was essentially known for basketball, and breaking all ties with recruiters outside of the state), the University came after it's now-famous native son to be the Head Football Coach at the University of Kentucky. "I have only wanted to coach two places in my life," he would say. "The Cleveland Browns, and the University of Kentucky. I would only have left Paul Brown for UK." Other teams had come calling for his services, as well – but his loyalty to Paul Brown was so great that he would never even entertain the idea of talking about leading another team.
At the University of Kentucky, he compiled a win-loss record of 41-36-3 and became known for his success in beating arch-rival the University of Tennessee, bringing the symbolic beer barrel home to Lexington. He was named Southeastern Conferenece Coach of the Year, and his 1954 team was invited to the Gator Bowl, but turned down the opportunity. The University of Kentucky faculty remembers the Collier years as a time when there was a healthy balance between winning in football and winning in the classroom, as Coach Collier emphasized preparation for the game of life to the young men he recruited. "You are here because you have the God-given ability to play the game of football, which has enabled you to have the opportunity to get a college education. Do not ever get it backwards." "He wanted us to get an education." "He cared about out lives-about what happened to us," his former players say, revealing story after story of the manner in which he recognized their individual needs, and coached and taught them in the manner that would uniquely motivate them—whether on the field, or to stay in college, or attend medical or law school. To assist him he assembled one of the most infamous football coaching staffs of all time, which would spawn 7 NFL head and assistant coaches and a Doctor of Philosophy, all of whom came to Lexington, KY because they wanted to learn from the man who became known as the greatest teacher of them all.
"If Paul Brown is known as the organizer, and Vince Lombardi the motivator, then Blanton Collier has to be known as the teacher of record," said Paul Zimmerman of Sports Illustrated. Paul Zimmerman one of the deans of American sports writers also said, "I just can't shake the feeling that this old man with the hearing aids might be the best of them all." He was unique in his ability to teach the details of all positions, and to be on the field beside the players, demonstrating the stance, or technique he was espousing.
The Kentucky years came to a close in 1961. Despite a winning record, the Louisville Courier Journal reports that "the fans were howling for a rougher approach to football with more blood and gore", and the administration bought the remaining years of his contract. The Cleveland Plain Dealer reports: "welcome home…..Some football criticas have contended that much of the Cleveland Browns' success in past years was due to quarterback Otto Graham; others have said credit should go to Blanton Collier, an astute assistant to Paul Brown for many years before he left to become head coach of the University of KY. It isn't possible to crank up the good right arm of Graham any longer, but Collier, released by obviously short-sighted Kentucky, has returned to lend a helping hand toward the improvement of the local grid forces. We welcome back a football wizard and a gentleman."
Little could anyone have imagined that in a short time, Art Modell, the new young owner of the Browns, would fire Paul Brown, and hire the man who he says today "In all my years in the National Football League, I have yet to meet any man, in or out of football who compares to "George." He was as fine a man as I have had the good fortune to know. I love him as an associate, as a championship coach, but above all, as a supreme human being. I've had my ups and downs (in football) but let me state for the record that the years from 1963-1970 when Blanton Collier was head coach of the Browns were far and away the most pleasureable, most rewarding and most unforgettable of my business career." The astute, football-crazy Modell observed the new assistant carefully. He observed his teaching, his interaction with the players, and he sought the opinion of others. And then he offered the job as head coach of one of the most storied teams in football to Blanton Collier.
It was not an offer that Collier could accept easily, for he bled along with his old friend Paul—and was concerned how he would be impacted. The two men, and their families had close personal ties, as well as the shared professional association. "You have to take it, Blanton," Paul said to his old friend. But quietly, he sent his son Mike to try to convince Blanton not to take the job. Blanton and the other assistants were family men without jobs, while Paul Brown was being paid handsomely NOT to coach for five years. "For all of the years from the Navy on, I had given my complete loyalty to Paul," Collier was to say—and loyalty was a major concept in his life. "But this time, I had to think of my wife, Forman. She had been through so much at Kentucky-and I owed it to her to do this." Later, in accepting the Coach of the Year Award from the prestigious Washington Touchdown Club, he would give his thanks and loyalty to Art Modell. "I will always be grateful to Paul for taking a chance on a small-town high school coach and bringing him into pro football," he said, "but on that night, my loyalty had to be to Art Modell, who took a chance when he hired me as his head coach."
The Collier years are still remembered in Cleveland as the golden days of the modern Browns, bringing three division championships and the 1964 World Championship to Cleveland. Jim Brown, arguably the greatest athlete of all time, remembers his coach and their years together this way: "From the time I went to Cleveland, I heard about Blanton. He was legendary before I ever met him, because he was supposed to be the master teacher of football – and that feeling came to us from Paul and the organization. Somewhere there was this person named Blanton, this guy out there who had all of this knowledge, that Paul respected and called on. So it was wonderful when Blanton came. He had this human thing to add to the team, as well as his knowledge. I was prepared for his genius – but I was not prepared for his humanity. People used to worry about whether Blanton was tough enough. Those people don't know what it is to play for someone you like, someone you respect. I relate to Blanton as a sanctuary of mine – one of the men that I hold above all other men, because he treated me with respect as a human being, dealt with my mentality, and enabled me to further my life in a positive manner. That's just about the highest praise I can give anybody."
Blanton Collier retired himself as head coach when his hearing became so limited that he was afraid he might make a mistake on the sidelines that would damage his beloved team. He was to retire three times, and three times they called him back—to work with the quarterbacks, to scout, to advise. A new generation of players who might never have had the opportunity to know him were exposed to the "teacher." Brian Sipe was to be one of the last great quarterbacks he tutored.
"I was a Californian," said Sipe. "I had heard of Blanton Collier, of course, but our paths had never crossed. When I came to Cleveland, naturally I heard about the "old professor." But the first inkling I had of how he truly affected people was in 1973. After the players' strike that year, Nick Skorich took the veterans who had been in camp and the quarterbacks to Tampa to play the Colts. He asked Blanton to conduct practice for the remaining veterans. Blanton had been out of active coaching for three years, so some of these veterans had never experienced his work. When I returned from Tampa, Jerry Sherer (defensive tackle) in particular, said to me, "He just makes so much sense!" He went on to say how much he knew about every position. He really pricked my curiosity. I couldn't help but wish that I had had the chance to work under this man."
Sipe's wish came true when Blanton was hired to coach the quarterbacks a1974 after a disastrous year for the position. Later, Sipe was to say, "I was so lucky. He came back to the Browns at a time when he had so much in his head that he wanted to get out, and I was fortunate enough to be designatged as the person who en eded to hear it. I was perfectly content just to listen, and listen, and listen, to what he had to say. I knew I was getting the benefit of all of his years of coaching; the experiences, the experiments everything that he had been thinking and creating in the modern game of football, influenced by all he had seen and known and done throughout the years.
I felt very close to Blanton. I tried to tell him in 1976 just what it had meant to work with him. I sensed that he was proud of me; of the work we had done. He had done so much, and really not gotten any credit for it. But it is an accomplishment to see a team go 9-5 after a 3-11 season!
And after all, he had taken a quarterback with no experience and converted him into a quarterback who was named the Most Valuable Player on offense. I wanted to thank him, really thank him, although there were no words to verbalize what I was feeling. It was a very personal meeting, sitting there in a hotel lobby (after Collier announced his final retirement and impending move to Texas.) There were tears on both parts."
Did his players love him or merely respect him? The question was posed by a Cleveland sportswriter, and All-Pro tackle Dick Schfrath perhaps said it for many: "You instilled more attitude, togetherness, motivation and confidence into the Browns than anyone can imagine by being TOTALLY INVOLVED with us. We hungered for you to teach us more football each day. None of us ever suspected selfishness or greed on your part. The Blanton Collier era I will recall as the best years of my entire football life. In closing, I recall the words that the late Brian Piccolo quoted on his deathbed while talking to Gayle Sayers. He said "I love you, GayleSayers." Those are my feelings for you."
Following the press conference where Blanton Collier announced his retirement, sportswriters across the country took to their typewriters to talk about the attributes of this unlikely legend. (See archived articles about Blanton Collier). Howard Preston, editorial page editor for The Cleveland Plain Dealer said it best:
Not all of the dramatic moments one experiences or shares in a lifetime are in full view if an audience. Some happen in solitude; or in the presence of only a few people. The latter was the setting for Collier's official notice he had reached the end of the line. Compared to the going out of office of presidents and kings or corporation chairmen, the departure of a football coach is rightfully minor. But disregarding the occupation, the way that Collier, the man, conducted himself will long be remembered by the few persons attending….
Blanton Collier died at St. Luke's Hospital in Houston, Texas on March 22, 1983. Once more, the outpouring of sentiments from those who knew, played for or worked with him—and those who wished they had—were many. Although he had been out of the public eye for a decade, the media turned out in full force to honor Blanton Collier with their words. And today, a quarter of a century after his death, the awards continue to come—and his influence is perhaps more widely felt than it was during his life time.
In 2007, the Kentucky Chapter of the National Football League Players' Association named an award in his honor – The Blanton Collier Award for Integrity on and Off the Field –to a person who lives out the famous Collier statement, "You can accomplish anything you want as long as you do not care who gets the credit." In 2008, the second annual NFLPA, Kentucky Chapter Blanton Collier Award was given to his final college football team-the 1961 University of Kentucky Wildcats, for how they lived out his teaching on the field and in their lives.
A group of former players—many of whom were his final recruits at the University of Kentucky but never were able to play a down of college football for him formed the Blanton Collier Sportsmanship Group, which they hope will enable generations of present and future athletes to experience the best of the athletic world.
|